Freedom Farm's Philosophy on Giving
We believe in prayer, cheerful giving, and abundant provision

Our Philosophy | Our Inspiration: George Müeller | 2 Corinthians 9: 6-15 | How You Can Give | Benefits
Freedom Farm has a somewhat unusual philosophy regarding the financial and material support of this ministry. Please bear with the length as you read, we have provided this detailed explanation so you might understand us fully.
Freedom Farm's conviction and commitment in the area of the supply and provision for both Freedom Farm Ministries and our own personal needs is that we pray to God first for each and every need and trust Him to provide abundantly according to His loving, faithful nature and steadfast promises. We do this without making our needs known to others except those with whom we regularly pray for the needs of the ministry. Rather, we simply tell people what we are doing on the farm and in the ministry, and if people feel prompted by God or moved with conviction in their own hearts that they would like to help in some way, they may do so. If people ask for a specific way in which to give, again, we will share what we are doing. People are welcome to come to the farm to see for themselves what is taking place here and perhaps receive inspiration to give that way.
The only exception to this is if we feel specifically directed to seek help from or partner with a particular individual or organization, to find a sponsor or apply for a grant, etc. Otherwise, our default practice is to direct our requests for help and provision from the greatest need to the smallest detail to God alone and trust Him to provide through people who respond to His Spirit or the prompting of their own convictions. We also generate income for the ministry by charging a small fee for community classes, small group studies, gardening or equine workshops or other programs. However, it is our desire that no woman or child ever be turned away from a program for lack of ability to pay. Looking to God for provision means we need not turn someone away who needs the care we offer.
We work hard and take responsibility for meeting our own needs. We live simply and do not spend recklessly. We only spend from what we have, not what we don't have, and we take responsibility for paying our own bills no matter how long it takes. If others feel prompted to help us personally, that is for them to decide but we will not be asking for support for our personal needs. For Freedom Farm, we have a board and others to whom we are accountable for how we administer the funds entrusted to us. When we have the funds or other available resources, we seek to share and invest in the lives of others as well outside the farm.
Our inspiration: George Müeller
Caring for the "least of these"
Our inspiration for this philosophy of provision and giving is two-fold: first, the extraordinary example of the life of German pastor, evangelist and philanthropist George Müeller, and second, our favorite Scripture passage on cheerful giving and abundant provision.
George Müeller's secret of believing prayer
Our philosophy of cheerful giving and abundant provision is inspired by the exemplary model of believing prayer found in the life of George Müeller, a German pastor, evangelist and philanthropist who lived and ministered in Britain for approximately 70 years during the 1800s.
While attending university as a young man, German pastor George Müeller was greatly impacted by the example of August Hermann Francke, who operated orphan houses which were supplied on prayer alone (in other words, he employed no fundraising, only prayed for all their needs and expected God to provide). Initially Müeller adopted Francke's practice of believing prayer to God to supply for his own personal needs. England at the time had some 250,000 orphans, many children orphaned as a result of parents killed by the dangerous and unsafe working conditions of the burgeoning industrial revolution. There were few orphanages to meet the overwhelming need, if indeed people even perceived the need to care for orphans, who were not looked upon by the general society with compassion, rather were considered 'street vermin'. Children were forced to survive on the streets by stealing, were exploited for prostitution, some were housed in insane asylums, many went blind or suffered ill health from consumption working in the coal mines, or died in the brutal work houses. Charles Dickens, a contemporary of Müeller, wrote about the abysmal conditions of orphans in England in his classic literary work, Oliver Twist. Dickens visited George Müeller and the orphanages at Ashley Down to see for himself how this extraordinary work was being carried out.
Müeller was moved with compassion for the destitute orphans he saw on the cruel streets. As he was learning to put into practice believing prayer for his own needs, he had also been looking for an extreme need whereupon through prayer he could put a demand on God to provide for "the least of these" and demonstrate to believers that God would care for them, too, if they would learn to pray and trust Him. Thus he embarked upon a lifelong adventure in proving God is a faithful Father Who promises to provide for every need, large or small. The stories of God's miraculous answers to prayer in the early days of Müeller's work are thrilling and continued throughout his life, impacting millions with his practical example of faith.
Müeller's conviction was never to fundraise or make direct appeals for money for his missions, nor did he ever take a regular salary for nearly his entire life. He simply told people what he was doing through yearly reports describing the work of his various ministries and let people's conscience and prayers guide them in their giving. But mainly he prayed and taught his helpers to pray. At times he was constrained for a certain season from even sharing details of the work with his staff and helpers so that they would learn to be wholly dependent upon God.
"God does not answer prayer because we are good . God answers prayer
because He is good ."
Through 70+ years of effective ministry, Müeller claimed to have seen some 50,00 answers to prayer, and it is estimated that he gave away approximately $150,000,000 in today's currency. Müeller kept scrupulously detailed records of answered prayers in journals throughout his life (which can be seen today in the museum made of his home at Ashley Down). He built five orphanages at Ashley Down, fed, clothed, housed and educated more than 10,000 orphans, built 117 schools, supported 160+ missionaries (including his famous contemporaries, missionaries Hudson Taylor and David Livingstone), read his Bible through some 200 times, printed and distributed countless portions of Scripture through his Scriptural Knowledge Institution, traveled the world in his 70s and 80s and preached to millions, and over his lifetime prayed for 20,000 souls by name. Müeller saw every need supplied -- all by prayer to God alone.
He had prayed in millions of dollars (in today's currency) for the Orphans and never asked anyone directly for money. He never took a salary in the last 68 years of his ministry, but trusted God to put in people's hearts to send him what he needed. He never took out a loan or went into debt. And neither he nor the orphans were ever hungry.1
As we've studied the unusual life of George Müeller, again and again our hearts are gripped with excitement at the prospect of embarking on the same kind of adventure in trusting God to provide not only for our own needs and the needs of Freedom Farm, but more importantly, for the physical, emotional, spiritual, relational, and material needs of "the least of these" -- women and children neglected, exploited, abused, oppressed and abandoned. Such a mission can seem overwhelming because the needs are so great, but we are eager to put a demand on God through utter dependence and faith-filled prayer, and in doing so, believe we will see Him prove His Fatherhood in countless thrilling and miraculous ways. We are excited to tell the stories of His loving provision to a world hungry to know that He cares.

Promises of Abundant Provision
God loves a cheerful giver
Second, we are inspired by our favorite passage of Scripture regarding cheerful giving, which comes from 2 Corinthians 9: 6-15: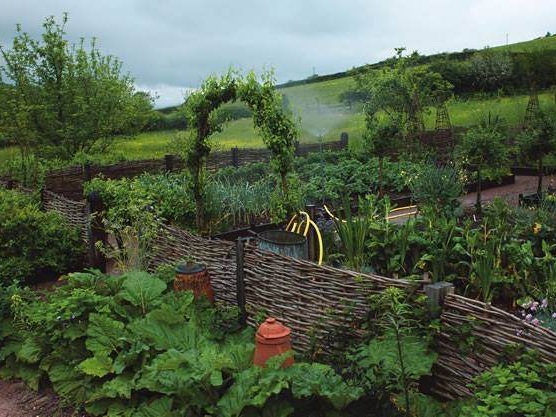 "Now this I say, "he who sows sparingly shall also reap sparingly; and he who sows bountifully shall also reap bountifully. Let each one do just as he has purposed in his heart; not grudgingly or under compulsion, for God loves a cheerful giver. And God is able to make all grace abound to you, that always having all sufficiency in everything, you may have abundance for every good deed; as it is written…
"…HE THAT SCATTERS ABROAD, HE GAVE TO THE POOR, HIS RIGHTEOUSNESS ABIDES FOREVER."
"Now He who supplies seed to the sower and bread for food, will supply and multiply your seed for sowing and increase the harvest of your righteousness; you will be enriched in everything for all liberality, which through us is producing thanksgiving to God. For the ministry of this service is not only fully supplying the needs of the saints, but is also overflowing through many thanksgivings to God." (NASB)
We absolutely love the lavish language of provision in this passage: "reap bountifully ... able to make all grace abound ... all sufficiency in everything ... abundance for every good deed ... He gave to the poor ... supplies seed to the sower and bread for eating ... will supply and multiply ... increase the harvest ... enriched in everything ... for all liberality ... fully supplying the needs ... overflowing in many thanksgivings ... "
Astonishing words! Such powerful promises of rich generosity and provision could only come from the willing heart of a loving Father God completely capable and eager to provide for every single need through the people whose hearts He touches to give. The Bible has many other such promises of His faithful provision, but we think the 'over the top' promises of this passage express His kind and faithful Father heart perfectly.

Needs obviously arise with every step we take to pursue our mission. The needs will be great because there are women and children everywhere in dire need of physical, emotional and spiritual healing and growth in their recovery from life's wounds and losses. First and always, we will pray over every need of the farm and those to whom we minister as well as our own personal needs. Currently we have no plans to take a salary; rather, we direct funds chiefly toward therapeutic programs, as well as the purchase, development and maintenance of land, buildings, equipment and support of the animals for the work. Dave and I both work, which supplies our personal needs and some of the needs of the farm. We will develop and expand the work of the farm only as God provides.
Through social media, newsletter reports and other means, we will simply share what we are doing at the farm and encourage those who would like to support our programs and projects to give "cheerfully from the heart without compulsion" or pressure from intensive marketing and fundraising efforts. If you are a person who prays, then pray and ask God what you should give and watch the fun unfold!
If you do not ascribe to a particular faith, there is no requirement that you pray, simply give as your heart is warmed to give according to the dictates of your conscience. We will let our mission, activities, and the Spirit of God speak to individual hearts. In this way, each person receives the joy and adventure of giving freely and according to their own convictions and in a way that is authentic to them. Our executive board, volunteers, (and any future staff) understand this and are encouraged to adopt this approach so we might be unified in prayer to see every need of the farm met by God and the loving people who feel prompted to support the mission of Freedom Farm.
In doing so, in no way do we criticize or judge other ministries or charitable organizations for their own fundraising methods. We are very proud of the many excellent ministries and charitable organizations that serve our region and are thrilled to be able to join their ranks. This is just our own particular way and we are keen to see the beautiful provision of our faithful Heavenly Father for Freedom Farm through those who give, whether financially or through the offering of time, talents, services, or other creative means of support. If you desire to support something we are doing on the farm, whether therapeutic or HeartSkills™ programs, healing prayer ministry, support for the therapeutic equine herd or other animals, development of the land, building projects, etc., please ask whatever questions you wish about your area of interest, then give as you would like. If you wish to give an in-kind gift or donation (material goods, tools, equipment, skills or services, etc), we will be happy to help you determine what would be most beneficial for the farm's needs at that time.
The Benefits in This Approach
The benefit for us at Freedom Farm in this approach is that we are freed from spending inordinate amounts of time and resources developing fundraising programs to support the farm. We are at liberty to give our time, love and attention to those God sends us to help, whether they can afford services or not. We are free to love and serve people and our community regardless of how much they give or don't give or whether they ever give at all. We are free to look to our heavenly Father and through believing prayer, let our faith, joy and confidence in His loving character put a demand on His willingness and ability to provide for every need of "the least of these."
We will do our best to be consistent with our convictions in this matter as we explore what a life dependent on God alone looks like. We also believe that life in community develops a healthy interdependence on one another so all may bring their time, talents, strengths and passions to the table to accomplish this work. We have no illusions we are doing this alone, nor do we wish to. To some degree or another, for several years we have already been attempting to put these convictions into practice. We may make mistakes in our attempts to live out this lifestyle, and some may even be skeptical of our motives, but all we can say is, we will do our best and we welcome honest inquiries and discussion at any time.
The benefit for you in this approach is you is the same as the benefit for us: you get to experience the blessing of God's provision through you, you are not compelled or manipulated in any way to give but can give freely and cheerfully according the God's leading and your own conscience, and you can witness God's abundant provision and exciting answers to prayer for your own life!

Toward freedom,
Julie and Dave Eickenroth
and the Freedom Farm board
Sources
You can learn more about the extraordinary life of George Müeller by checking out a few of the many resources found online: